Naomi Ellemers
Naomi Ellemers studied at the University of California at Berkeley, and the University of Groningen, the Netherlands, where she obtained her first degree in Social Psychology in 1987. She obtained her PhD from the same university in 1991, with a thesis entitled "Identity management strategies." From 1991 to 1998 she was employed as Assistant Professor and Associate Professor of Psychology at the Free University of Amsterdam. Since 1999, she has been Full Professor of Social and Organizational Psychology at the University of Leiden, the Netherlands. Her research on group processes and intergroup relations addresses a range of topics, including the effects of status differences between groups, diversity in teams and organizations, career development of women and minorities, and motivation and commitment in work teams.
Primary Interests:
Gender Psychology
Group Processes
Intergroup Relations
Interpersonal Processes
Prejudice and Stereotyping
Self and Identity
Note from the Network: The holder of this profile has certified having all necessary rights, licenses, and authorization to post the files listed below. Visitors are welcome to copy or use any files for noncommercial or journalistic purposes provided they credit the profile holder and cite this page as the source.
Image Gallery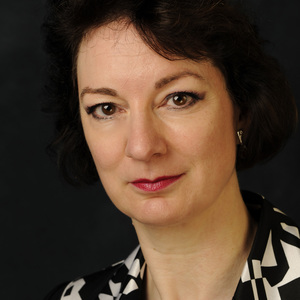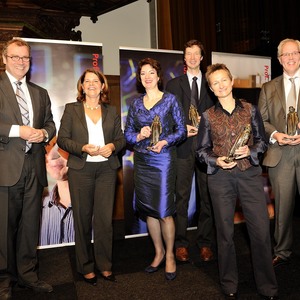 Books:
Journal Articles:
Ellemers, N., & Barreto, M. (2009). Collective action in modern times: How modern expressions of prejudice prevent collective action. Journal of Social Issues, 65, 4, 749-768.
Ellemers, N., Kingma, L., Van de Burgt, J., & Barreto, M. (2010). Corporate social responsibility as a source of organizational morality, employee commitment and satisfaction. Journal of Organizational Moral Psychology.
Ellemers, N., Pagliaro, S., Barreto, M., & Leach, C. W. (2008). Is it better to be moral than smart? The effects of morality and competence norms on the decision to work at group status improvement. Journal of Personality and Social Psychology, 95(6), 1397-1410.
Ellemers, N., Scheepers, D., & Popa, A.M. (2010). Something to gain or something to lose? Affirmative action and regulatory focus emotions. Group Processes and Intergroup Relations, 13(2), 201-213.
Other Publications:
Ellemers, N. (2010). Group boundaries. In J. M. Levine & M. A. Hogg (Eds.), Encyclopedia of Group Processes and Intergroup Relations. London: Sage.
Courses Taught:
Cognition and Emotion
Intra- and Intergroup Relations
Introduction to Social Psychology
Introduction to Work- and Organizational Psychology
Psychology and Gender
Psychology of Gender and Cultural Differences
Psychology of Personnel and Organizations
Research Methods
Social Identity
Naomi Ellemers
Faculty of Social Sciences, Institute of Psychology
Section Social and Organizational Psychology,
P.O. Box 9555, Leiden University
2300 RB Leiden
The Netherlands

Phone: +31 (0) 715273706
Fax: +31 (0) 715273619